Full 1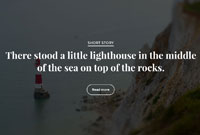 Virtual Tour

A full tour covering ten rooms over two levels

Digital Collections

Single display linking all key information

Integration

Pulling together the history for users to engage with
Royal College of Surgeons of Edinburgh
The College Library and Archive at the Royal College of Surgeons of Edinburgh is host to a vast historical record of medical documentation, dating as far back as the fifteenth century. This provides not only an insight into a rich and far reaching heritage, but has time and again served to help us follow the developments and advancements in surgery through the sixteenth century to the current day. The library acts as a point of enquiry for Members, Fellows and the public, and as a safe place for some of the rarest books and journals.
Their growing archive is testament to the ever changing face of medicine and it was of no surprise that the College was forward thinking and mindful of the need to consider digitisation, enabling them to support current and future research and education and open up the information they hold to a wider audience.
Virtual Tour

A full tour covering ten rooms over two levels

Digital Collections

Single display linking all key information

Integration

Pulling together the history for users to engage with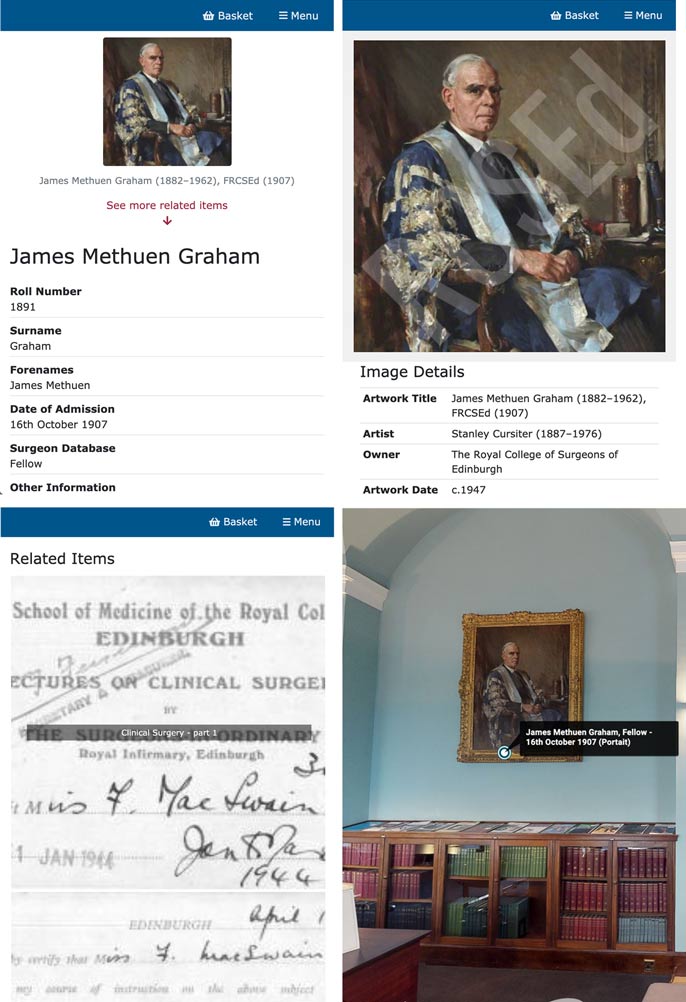 Challenge
With over 60 paintings selected by and displayed throughout the Royal College of Surgeons of Edinburgh, the biggest challenge facing TownsWeb Archiving was how to help people navigate their way around the vast physical space. Ensuring ease of engagement with the college's rich history was a fundamental part of the process.
In order to meet this challenge an interactive virtual tour was created, enabling people to move effortlessly through the rooms at the College where they could discover valuable details about the paintings hanging on the walls, the individuals featured within them and other related information.
Our Solution
TownsWeb Archiving worked closely with College staff in order to understand the layout, content and context of each piece of artwork. As experts in their field this important collaborative step contributed to the creation of a dynamic view where people could walk the rooms virtually, gathering research along the way. The rendering of important related information, such as the history of the room, the artist, date or owner of the painting, the year of admission of the individual featured, or even further documents related to the individual, meant a complete and comprehensive picture for the college's visitors.
Using TownsWeb Archiving's digital collections management system (PastView) we were able to develop a bespoke interface where original artwork was curated and linked to the individuals featured within them, creating collections that entirely mimicked the rooms at the College. In order to make this feature as intuitive as possible, a new Virtual Tour landing page was also created, so all key information could be viewed from a single page. The tour showcases the room, painting, surgeon and related content, allowing users to navigate away from the tour at any time in order to explore the history, content or context of the particular painting further.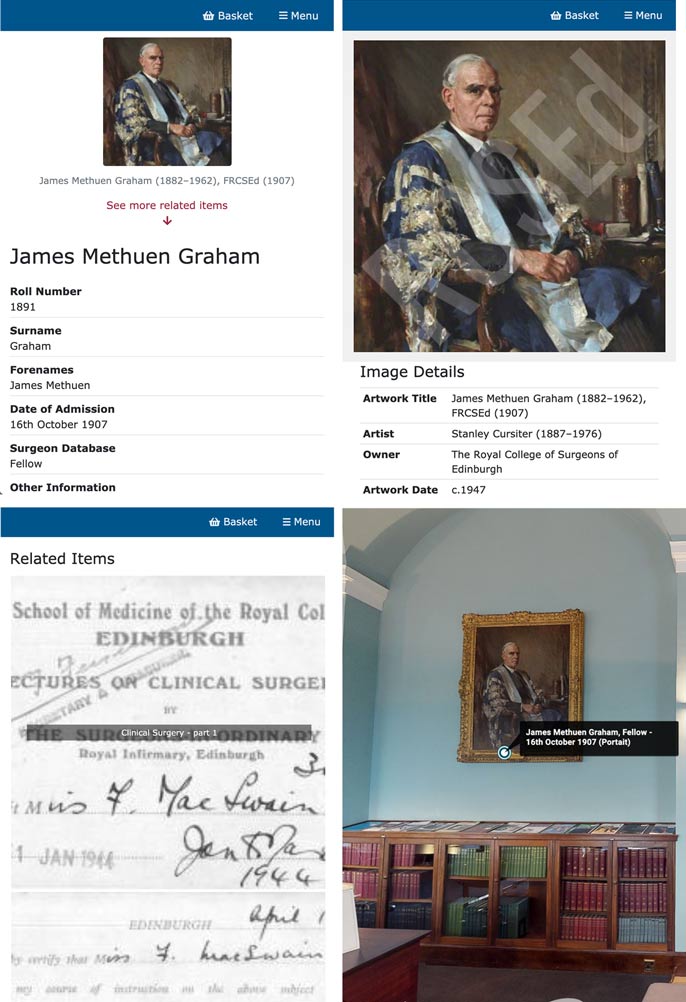 Monday to Friday: 9am - 5pm
The Barn, Rothwell Grange Farm, Rothwell Rd, Kettering, NN16 8XF
01536 713834