Full 1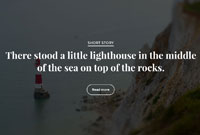 Embedded VR Tour

Third party tour embedded within PastView website

Engagement

Linking famous soldiers and the shop into the tour

Timeline

Interactive timeline mirroring VR Tour

St. Edward's Roman Catholic Church
St. Edward's Roman Catholic Church seats up to 380 people and was first opened in October 1940, later consecrated in 1946 after the war. A mother church to St. Bernadettes, Holy Trinity and St. Nicholas Owen, together they serve a community that includes primary schools and hospitals. Of course the good work continued during lockdown, but in a very different way due to the requirement for social distancing.
Embedded VR Tour

Third party tour embedded within the Parish of St. Edwards website

Interactive Tags

Annotating significant features of the newly refurbished church

Floorplan View

Providing an easy to understand view of the church from above
Challenge
This was an unprecedented time where places of worship, that had always been open and welcoming, were having to close their doors to keep people from harm, streaming their services online instead. We were privileged at TownsWeb Archiving to be granted a private appointment in order to capture this beloved and sacred building in all its glory, making the internal spaces accessible and interactive from the comfort and safety of people's homes. This meant that members of the church and visitors could remain connected to the important physical aspect of the church.

Our Solution
An expert scanning technician from TownsWeb captured the internal space in 4K, using advanced laser and 3D technology, providing options for Dollhouse View, Floorplan View and Inside View. You can find out more about our VR Tour viewing features here. In addition to the internal spaces, objects, such as wall mounted plaques, stained glass windows, and other symbolic items were also captured, enabling them to be zoomed in upon and studied more closely. Displaying them in all their intricate detail.
St. Edward's Roman Catholic Church then chose to embed their new VR Tour on their existing website where we are sure you will agree, it looks absolutely wonderful. A gift for the community to enjoy and take comfort in during these challenging times. You can take the tour right here.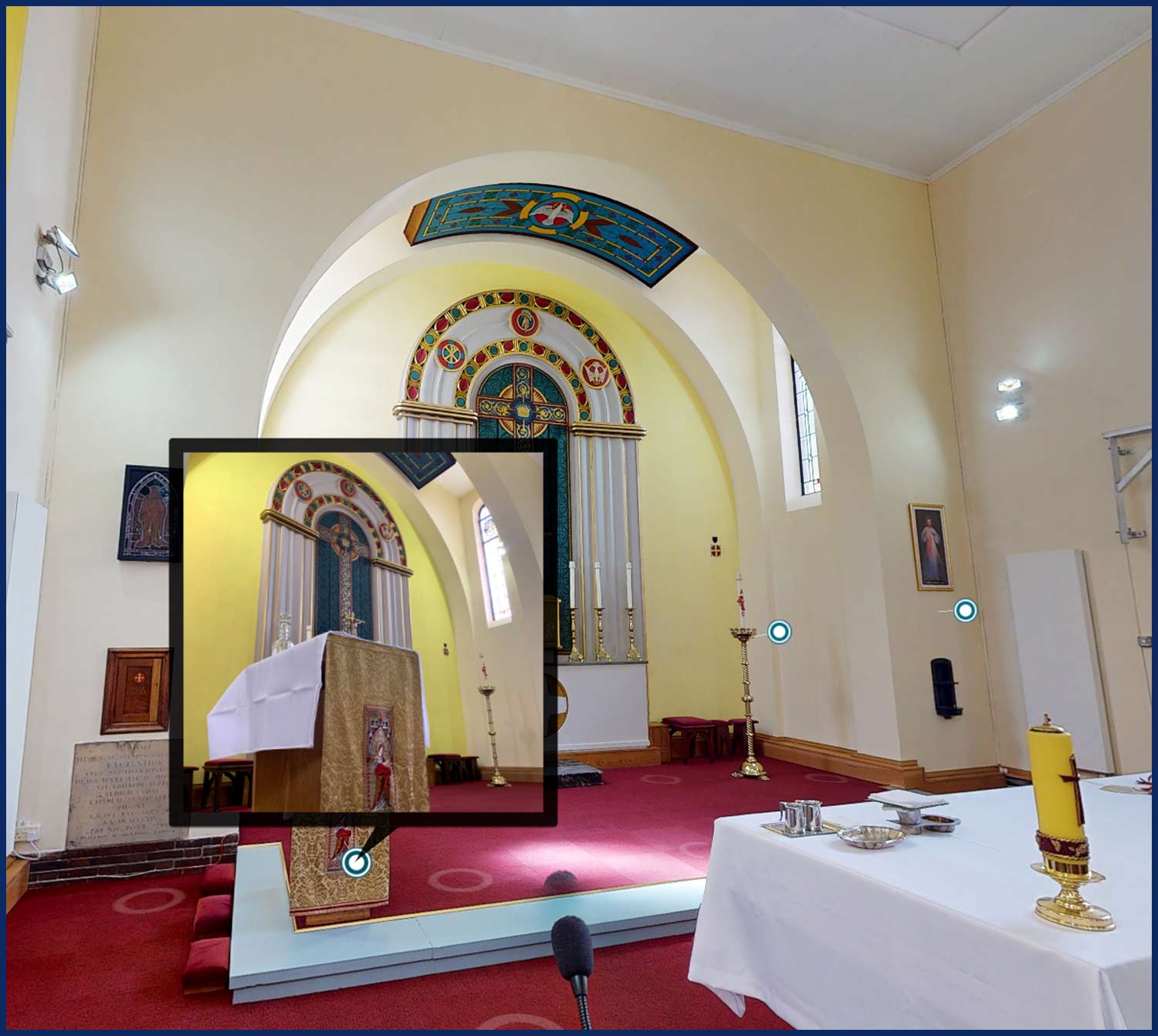 Free Quotation / General Enquiry

Please fill out the form below and provide information about your requirements, we will respond as soon as possible.

Monday to Friday: 9am - 5pm
The Barn, Rothwell Grange Farm, Rothwell Rd, Kettering, NN16 8XF
01536 713834